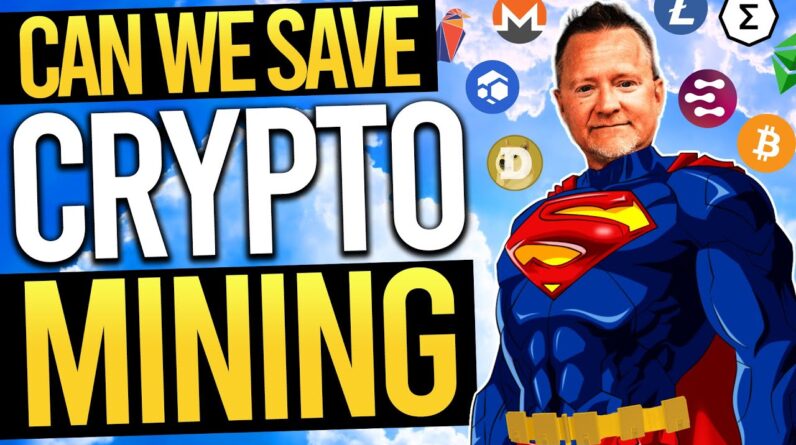 An Introduction to Crypto Mining
Welcome to the niche world of crypto mining, a rapidly evolving space that's attracting hobbyists and potential investors alike. A world formerly dominated by Ethereum has recently undergone significant changes that have opened opportunities and challenges for miners, prompting us to take a critical look at the current state of crypto mining.
An Interview with Flux's Daniel Keller
In order to gain valuable insight into this topic, we sat with Daniel Keller from Flux, who has had quite the experience in the field of crypto mining. Keller shared his perspective on the Ethereum merge and how it affected his experience. He recounted that the transition was fairly smooth for the Flux team since they had prepared for it for around four-and-a-half years. He also complimented the mining community for its adaptability, noting that miners had gravitated towards Flux due to its stability.
Current Challenges in Crypto Mining
The cryptocurrency world right now might be compared to the wild west, with a level of uncertainty and a need for rapid adaptability that can be both exhilarating and daunting. Many are searching for stability and profitable avenues amidst a landscape that's rapidly shifting. Some miners are shutting down their rigs temporarily, while others are digging deeper to find lucrative, sustainable opportunities.
Keller highlighted the importance of due diligence and research in this field. Looking into projects critically, finding out if they offer solutions to existing problems can prove rewarding in the long run. Miners today have to go back to basics, learning about different projects and reaching out to the broader blockchain community.
The Future of Crypto Mining: What Does it Look Like?
As we look ahead, Keller emphasized the importance of community involvement in propelling the evolution of crypto mining forward. It's through collective effort that the crypto community can rise to the challenges and formulate strategies that will safeguard the future of crypto mining.
Factors such as project utility, technological roadmap, and how a project adds value to the ecosystem are crucial metrics to consider when investing in a project. It's not about which project has the largest community or who has the biggest bags; it's about which project is addressing an existing problem with a clear and effective strategy.
Embracing Change: The Path to Saving Crypto Mining
One of the most important points Keller stressed is the need for the crypto mining community to embrace collaboration and change. Becoming defensive or protective over a specific project or approach will only inhibit growth. Instead, the mining community should actively participate, challenge, and engage with projects to drive necessary changes and ensure the future of crypto mining.
Innovation, Collaboration, and Community Engagement: Key Takeaways for Young GPU Miners
Regardless of the size of the miner's investment, every single crypto miner plays a crucial role in the future of crypto mining. Their contributions, wisdom, and input can drive significant changes and advancements in the crypto mining space. The most salient advice for new miners is to stay involved, keep researching, and most importantly, understand that every contribution makes a significant difference.
Crypto mining is indeed a challenging space, but it's also ripe with opportunities for growth, innovation, and building a resilient community. So, miners, buckle up, get ready to roll up your sleeves, and let's start shaping the future of crypto mining together!