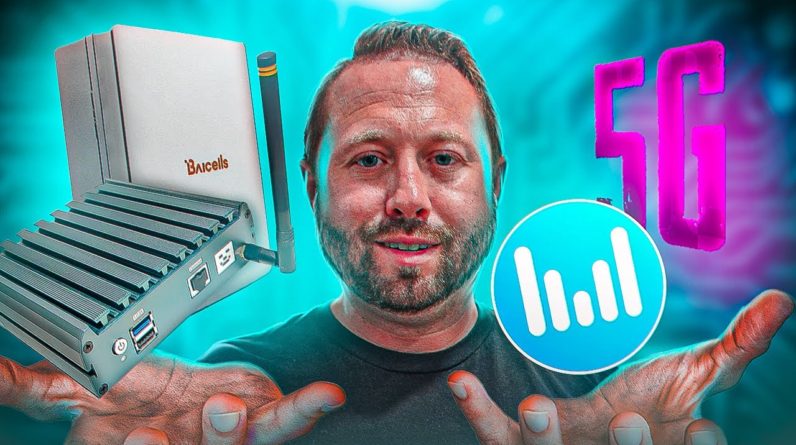 Helium 5G: A Guide to Breaking into the Next Frontier of Crypto Mining
In today's increasingly digital era, mining cryptocurrency requires more innovation and adaptability. One emerging technology at the forefront of this evolution is Helium 5G. However, before we delve any further, it's essential to acknowledge that investing in Helium 5G has its risks. This article takes you through two ways to join the Helium 5G world – a venture that carries substantial speculative weight. Remember, no project is a guaranteed gold mine. The journey can be as rocky as it is potentially rewarding.
A Quick Overview of Helium 5G
Over the past few months, I've delved into Helium 5G, learning about its potential and pitfalls. My journey revealed two avenues to joining the Helium 5G world, which I'll discuss in this article.
1. Becoming an Operator & Owner
The first way to partake in Helium 5G is by becoming an operator and owner. You purchase all the hardware, install it, and manage it yourself. This method demands more time and effort since you handle all the technical aspects.
Understanding the Hardware
Two key components comprise the Helium 5G hardware – a Gateway (or Hotspot) and a Radio. Brands like Freedom 5, as found on www.heliumdeploy.io, offer well-known hardware options. You might consider starting with a small Hotspot, but the more profitable venture involves investing in more robust Radio equipment. The initial investment outlay is significant – expect around $2500 – and this doesn't account for installation labor, potential difficulties, and other unforeseen headaches.
Installation Challenges
It's not enough simply to buy the hardware; it needs to be correctly installed for optimal function. Proper installation means renting a lift to get your radio high enough on your property, incurring further costs. Whether hands-on or skilled labor, the installation process can be taxing.
2. Investing in a Pre-Installed Managed Unit
An easier way to break into Helium 5G is through purchasing a pre-installed managed unit. This method requires you to think of yourself more as an investor. All the technical tasks – installations, management, troubleshooting – are handled by a professional team. Smoke&io is a viable source for pre-installed managed units. The investment for one of these units ranges but can start at $1600.
Understanding the Earnings
While you own the unit, remember that you're not pocketing 100% of the earnings because someone else is managing your unit. Instead, you receive a fixed percentage (usually around 65% to 75%) depending on your agreement. Although less earnings may seem like a disadvantage, consider on the other side the time and expertise needed to optimally run your own rig.
Is It Worth It?
The question on everyone's lips is naturally, "Is it worth it?" The answer isn't straightforward because, as mentioned at the start, this venture is speculative. The potential and scope of 5G technology are undeniable – imagine if you had gotten into helium mining during its nascent stage. Yet, potential isn't guarantee.
Final Thoughts
Deciding to invest in Helium 5G requires a careful weighing of your resources and the degree of risk you're willing to take. Whether it's buying the hardware and getting your hands dirty with the installation, or opting for a less hands-on approach by purchasing a pre-installed managed unit, both options come with their unique sets of opportunities and challenges. It's crucial to remain informed and meticulous in your decision-making, as you join this exciting venture. The crypto world eagerly waits to witness the potential of Heilum 5G unfold.