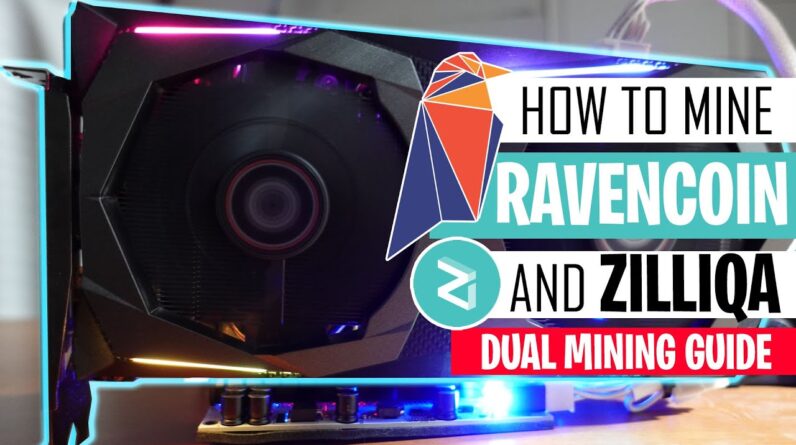 Welcome to the world of Dual Mining
Greetings, miners! It's an excellent opportunity to delve into the captivating world of dual mining. Today, we'll be focusing on how to set up Hive OS to mine both Ravencoin and Zilliqa (Zil) simultaneously. Dual mining has become increasingly prevalent among miners, particularly for coins that record hits only every hour or two. For instance, this happens to be the case with ravencoin and Zil.
Dual Mining with RTX 3060
For the purpose of our demonstration, we will be using the EVGA GeForce RTX 3060. Using a flight sheet, we will set this up for mining Ravencoin, and then we'll walk you through the process of adding Zil. The entire process is simple, beginner-friendly, and should not take more than five minutes.
The First Steps
To begin, start with the flight sheet unassigned to the 3060. This is done best on a test rig. Then you'll have to navigate to the flight sheets option in the interface and select the option to create a new flight sheet.
Selecting the First Coin
In the new flight sheet, Ravencoin is selected as the first option. Following this, choose your wallet for Ravencoin. When it comes to selection of the mining pool, selecting minerpool is recommended. It's incredibly user-friendly and provides a host of options to control your dashboard, minimum payouts, and several vital statistics.
Selecting the Second Coin
The second coin in this process is Zilliqa, or Zil as it's commonly known. After selecting Zil, you will then need to choose a wallet for Zil. In this case, the Exodus Wallet serves best since it supports both Ravencoin and Zilliqa. Finally, you will need to choose a pool for Zil. Choosing ezil is recommended as it offers a user-friendly interface and provides an excellent payout experience.
Creating a Flight Sheet
The next step is to name your flight sheet. Make sure to name it in alignment with your rig and make note of the coins you are mining. Once you're done with this, create your flight sheet. Hive OS might prompt you to select the coin you're mining, which in our case is Zil. Apply the changes, and voila, your Flight Sheet is ready!
Sending Miner to the Moon
Next, we'll return to our worker interface. Find the flight sheet created for this mining operation and hit 'send it to the moon.' This will activate the mining process on Hive OS.
Understanding the Mining Cycle
Every one to two hours, your mining rig will switch over to Zilliqa mining for approximately 90 seconds. Over time, these intervals will allow you to accumulate Zilliqa coins progressively. The directory of Zilliqa (DAG File) is considerably smaller, resulting in a higher hash rate, particularly for the 3060, eventually rewarding you with a considerable amount of Zilliqa. As this is only for 90 seconds every couple of hours, the entire process doesn't disrupt your primary mining operation. Moreover, if Zilliqa were to spike in the future, this would leave with a decent amount of it as a bonus.
In Summary
To conclude, this was a simple walkthrough of how to mine Ravencoin and Zilliqa simultaneously using Hive OS. The entire process is both straightforward and uncomplicated. It offers a chance for miners to utilize their idle capacity and earn additional coins. It's a perfect example of redundancy transformed into productivity.
Ready to Mine?
If you found this tutorial helpful, make sure to give it a thumbs up. Do keep exploring this world of dual mining. It's an exciting journey filled with opportunities and surprises. Happy mining!